Quality product with service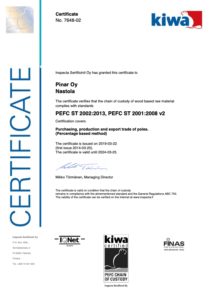 In addition to high quality, we make considerable investments in customer-oriented service. The customer's needs and wishes are taken into account already when planning the manufacturing process, so that other required work on the wooden poles (any markings to be made, predrilling of holes, etc.) can be carried out before impregnating the poles. This improves the protection of the poles against decay, and thus lengthens their service life. What is more, it facilitates their installation, which is often done in awkward terrain.
We supply finished wooden poles to installation sites in the Nordic countries, and we take care of the transport arrangements to elsewhere in and outside Europe too. 
Our sales service gives versatile help in all questions relating to our sector.